Weedmaps : Listing Illegal Pot Shops and Online Facilitation For Ordering Marijuana.
Federal Government Subpoenas Weedmaps over Cannabis Listings and Ordering Platform.
Experienced attorneys say federal prosecutors could potentially criminally indict Weedmaps for alleged violations of drug, banking, tax and/or communications laws.
Fact: Part 2 Section I S of the Subpoena wants Any and All Documents related to the company's service that facilitates the online ordering of marijuana.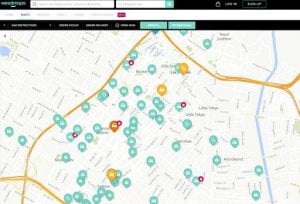 In October Weedmaps, the website and apps providing cannabis consumers with information related to cannabis products, online ordering, retail store and product listings received a subpoena from the U.S. Attorney's office from the Eastern District of California seeking records related to a number of cannabis operators listed on weedmaps, as well as documents related to its ordering service, records related to its staff, investors and accounting.
"You only present the case to the grand jury to determine whether or not there's probable cause to return criminal charges. So this is a criminal investigation," said San Francisco-based attorney Henry Wykowski, a former federal prosecutor who's worked with California cannabis companies for more than a decade.
For a full copy of the Federal Weedmaps Subpoena Click Here